When doing the Website Testing, respondents are presented with tasks. These tasks represent real-life scenarios that will help you to find out how your respondents use your site, whether they're lost and confused.
Throughout the whole study, respondents can read the task again in the panel at the bottom.  To make testing even more enjoyable and easy for your respondents, you can now set up whether the task panel is displayed at the top or bottom of the page. Moreover, respondents can hide the panel when they don't need it. In this way, respondents remain undistracted and can focus fully on completing the task.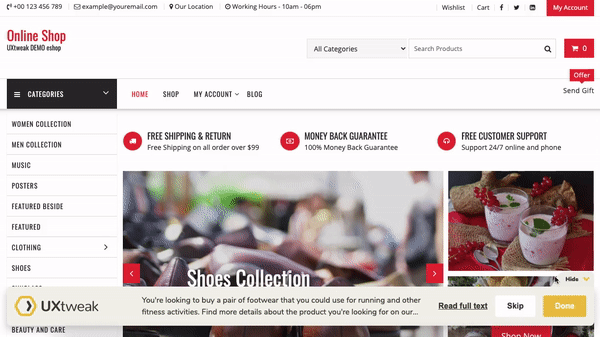 You can try this new feature in Website Testing on your own, just sign into your account in UXtweak or subscribe for our newsletter and we will bring all new UXtweak updates right to your inbox!